About the National Armored Car Association
Formed in 1929, the National Armored Car Association (NACA) is a business association that brings together the three major companies of the armored car industry—Brink's, GardaWorld, and Loomis—with a focus on protecting and promoting the common interests of the industry. Our members provide secure transportation and cash management services for the Federal Reserve, financial institutions, state and local governments, and private businesses and individuals across the United States and internationally. These organizations comprise approximately 90% of the armored car industry in the United States, and NACA members have handled virtually every dollar in circulation.
Our Mission
NACA's mission is to protect and promote the practices and standards of the armored car industry while ensuring that our member companies and others in the industry are able to transport cash and valuables for the public safely and efficiently. For more than 90 years, NACA has worked with lawmakers and regulators to promote these needs of the industry and create effective policy solutions to ensure our companies are able to successfully complete their operations.
Safety & Quality
Safety is a top priority for our member companies. NACA works tirelessly to protect the safety of armored car guards' and their ability to protect themselves, the public, and the valuables they carry while on the job. To do so, NACA effectively facilitates discussions between member companies and government agencies on policies that may impact the safety, success, and efficiency of their operations.
To ensure quality service and exceptional safety in the armored car industry, NACA will continue to work with state and federal entities to promote the industry and the businesses and institutions whose success depends on cash management services, secure logistics, and safe transportation.
Brinks
The Brink's Company is a global leader in total cash-management, route-based secure logistics and payment solutions including cash-in-transit, ATM services, cash management services, and international transportation of valuables. Their global network of operations in 49 countries serves customers in more than 100 countries.

GardaWorld
GardaWorld is the largest privately-owned security services company in the world. The company offers multi-service cash management solutions appropriate for a variety of industries, including armored truck transport, reconciliation of funds, preparation and delivery of foreign exchange funds, key coops and smart safes.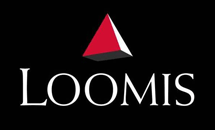 Loomis
With regional services located in twelve different countries, Loomis serves the United States as the largest integrated cash distribution network with nearly 200 locations, 9,000+ employees, and 3,000+ vehicles. The company offers cash-handling products and services to financial institutions and commercial/retail businesses nationwide.